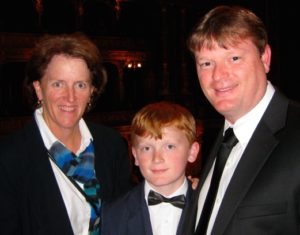 Our family business helps you find the right Medicare Supplement plan at the best rate. We work with clients from all over the country, and treat everyone like they are family members.
FREE expert guidance from our licensed agents removes the confusion from the selection process. By working with us, YOU will understand the subtle differences between the various plans and be able to make a clear decision about the best plan for YOU. Taking care of your Medicare Supplement Insurance needs over the long term is our #1 focus.
KNOWING YOUR OPTIONS IS IMPORTANT
Since we educate our clients, they are able to make Medicare Supplement selections that are a good fit for their health needs and household budgets. We personally guide our clients safely and carefully through what can be a confusing selection process. Educating our clients is a big reason for our success.
The value of a dollar and hard work are core values for us; and, we gained those values from being raised on family farms. We get it! Money is tight on a fixed income and, at the same time, good health insurance is important.
You will work with BestMedigapRate.com agents that have helped thousands of people compare prices across the various Medigap plans. We make the entire selection process easy for you! Our expertise is FREE.  Helping people is the focus of our family business.
Our experienced professionals are here to explain the differences between the Medicare Supplement (Medigap) plans and help you compare prices across the various plans and companies so you can make the right decision. We'll take care of you like family!
Thank you! Casey & Maureen
Call us Toll Free 1-877-798-2289